Words and Photos / Johnny Sellers
From the moment I stepped on a board that's all I could think about. School days lasted forever with the anticipation of running home and grabbing my board to skate with my friends. I didn't know about the industry of skating until my brother Chris bought, I believe, "Welcome to Hell" the Toy Machine video and 411vm #21 – no kids, that's not a hashtag, that's the number symbol. Being introduced to Ed Templeton, Jamie Thomas, Donny Barley, and the rest of the big name pros in these two videos blew my mind.
The dream of being one of these pros was definitely a goal of mine for many years. Leaving the brutal weather of Alaska and heading to California would be the ideal choice if I wanted to make this happen. I was fortunate enough to get a few sponsors and travel a bit to do am contests. But the level the kids were at then was insane, not to mention where they'd be at 10 years later. I knew I couldn't compete, especially against a 13-year-old who kills it.
After realizing that I wasn't going to be pro and moving back to AK I wanted to give back to skating somehow. That's when I decided to start shooting photos more and direct that passion to the sport that I've loved for so long. I had the opportunity this year to make it to Street League and shoot. Street League Skateboarding is the world's largest Competition. Founded by Rob Dyrdek. SLS has over a million dollars in prize money and features some of the best pros in the world. It was an amazing experience being in an arena shooting the pros whose careers I have followed for over a decade.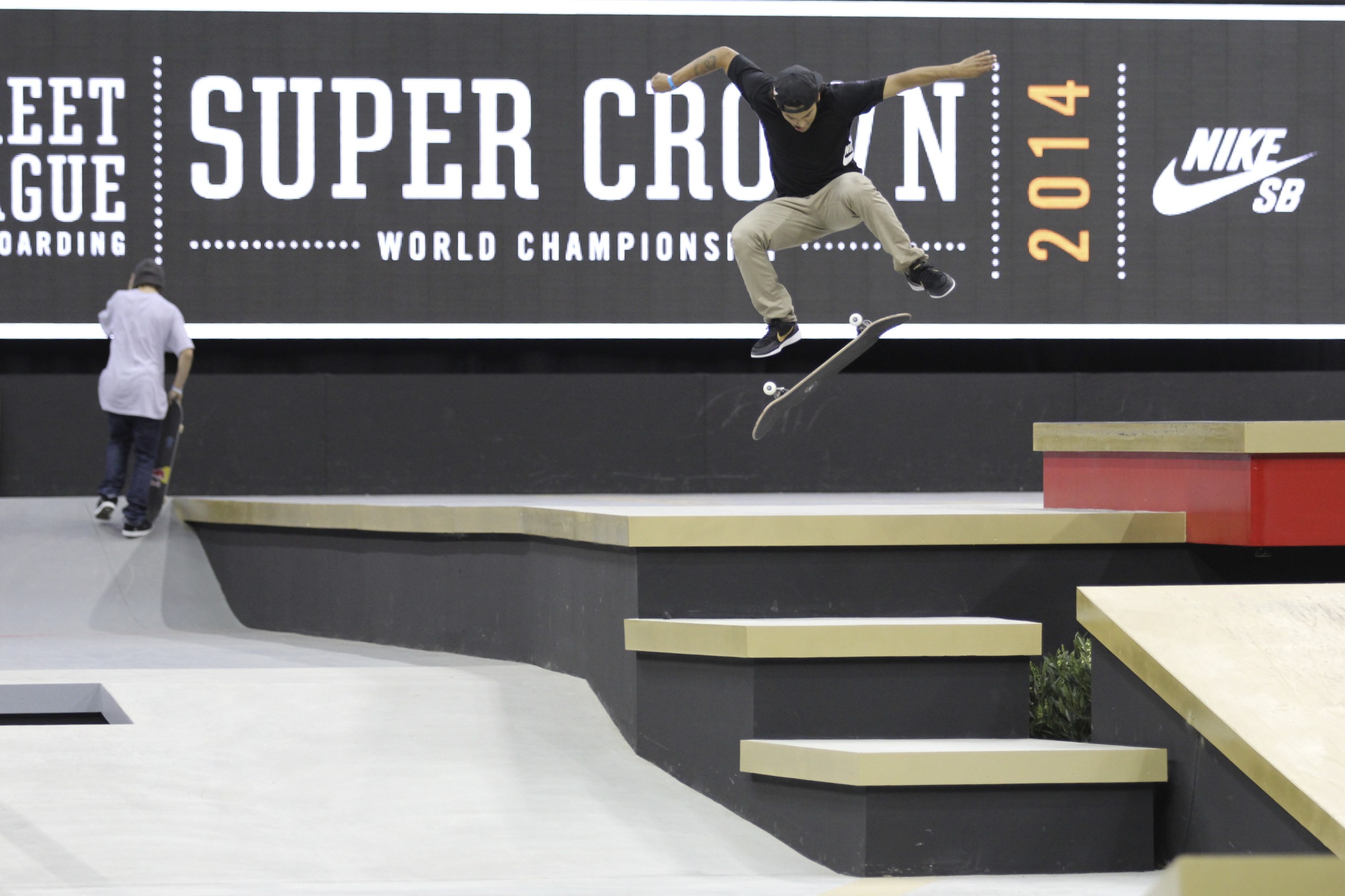 Find out more on Street League Skateboarding here. I would like to thank Sara Bronilla and SLS.